Thomas Lohr, CPA
Principal 
Tom Lohr is a tax principal at KWC. Tom has more than 30 years of experience providing
tax planning & preparation
,
audit & assurance
, and
business consulting
services. He is accomplished in many industries including
professional services
,
real estate
,
construction
, and
healthcare
.
During his career, Tom has also worked extensively in business transaction planning and execution including mergers and acquisitions. Tom's primary focus is working with privately held businesses and high net worth individuals.
Get to Know Tom at Work
Q. What do you love about your job?
The variety of the work and the quality and diversity of our clients. I believe I learn something new each and every day.
Q. Describe your most memorable moment at KWC.
My most memorable moment might be when I was offered an equity stake as a principal in the accounting firm. It was a goal I was working toward but didn't expect for some time. As usual, KWC was a step ahead.
Q. What unique qualities do you think you bring to KWC?
Along with solid technical ability, I believe I add value to the firm and its clients by exploring innovative approaches to address issues, overcome challenges, and create or maximize the potential of opportunities.
Q. Why did you choose a career at KWC?
When I initially interviewed at KWC I found a group of extraordinarily talented, highly intelligent, technically competent, yet affable professionals equally dedicated to their clients, the firm and their families. The choice was simple.
Q. How would you describe the KWC culture?
The KWC culture is all about providing the highest level of service possible to our clients, while maintaining a healthy life/work balance – and having fun learning about our clients and each other in the process. It's cooperative, collaborative, challenging and rewarding.
Q. What are people most surprised to learn about your job?
Most people are surprised that much of our work involves very little traditional accounting. Lease or financing negotiations; business mergers, acquisitions or dispositions; business valuations; strategic planning; transition planning; etc. all make use of accounting information. But we don't actually get to debit and credit as much as people think.
Tom Outside the Office
Q. What's your favorite vacation spot and why?
The ocean, because I can never see or hear it without being reminded that there's a higher power.
Q. What's your favorite book, or one that you've read recently?
One of my favorite books is Cat's Cradle by Kurt Vonnegut. I own and have enjoyed most of his works along with those of J. R. R. Tolkien, John Steinbeck, Isaac Asimov and the incomparable Stan Lee.
Q. What are your favorite musicians or bands?
The Rolling Stones would undoubtedly top the list but the list also includes Willie Nelson, Carol King, Ray Charles, George Winston, Frank Sinatra, Pink Floyd and everything in between.
Q. What are your all-time favorite movies?
Airplane and The Princess Bride, but that's probably what everyone says.
Q. What's one thing people are often surprised to learn about you?
Over the years I've managed or coached somewhere north of twenty youth baseball teams while my children were playing. The fact that we always had the most meticulously prepared statistics goes without saying, but we actually won some games, too.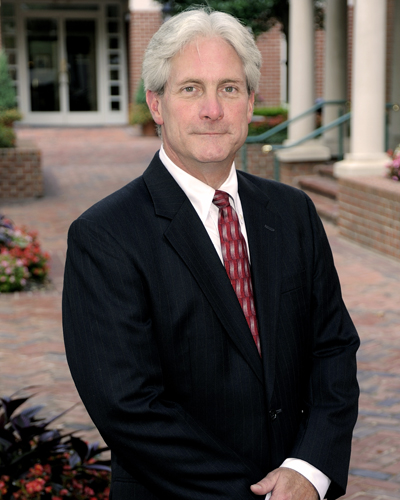 KWC specializes in providing tax, audit, accounting and business advisory services for businesses, individuals, estates, trusts, non-profit organizations, and employee benefit plans. Our diverse client base served includes industries such as professional service firms, government contractors, non-profits, real estate, construction and specialty contractors, and healthcare providers.