KWC is a team of professionals dedicated to providing quality service to our clients while maintaining a positive work-life balance for our staff. 
About KWC Certified Public Accountants
With offices in Alexandria and Richmond, KWC is a team of accountants and advisors all dedicated to the founding principle of providing quality personal service. KWC specializes in providing tax, audit, accounting and business advisory services for businesses, individuals, estates, trusts, non-profit organizations, and employee benefit plans. Our diverse client base includes professional service firms, government contractors, non-profits, real estate, construction and specialty trade contractors, and healthcare providers. We have four main working groups; Accounting & Auditing, Business Services, Family Wealth Services, and Client Advisory Services (CAS).
We are a growing public accounting firm (top 25 in Virginia, as measured by the number of CPAs on staff) that has a great reputation in the business community. We have received the Best Places to Work designation from Virginia Business magazine and the Top Workplaces award from the Washington Post, as well as national recognition as a repeat winner of Accounting Today's list of 100 Best Accounting Firms To Work For.
KWC is an independent member of the BDO Alliance. This gives us access to the professional and technical resources of BDO USA, LLP and other Alliance members.
KWC Named as One of the 100 Best Accounting Firms to Work For: KWC was recently named as one of Accounting Today's 2022 Best Accounting Firms to Work For. The annual survey and awards program is designed to identify, recognize and honor the 100 best employers in the accounting profession. The firm is a repeat winner of this award.
KWC Named as One of the Best Places to Work in Virginia: KWC was recently named as one of Virginia Business magazine's 2022 Best Places to Work in Virginia. The annual survey and awards program examines a company's workplace policies, practices, and demographics, as well as the overall employee experience from the results of an employee survey. The firm is a repeat winner of this award.
KWC Recognized for Advancing Women to Top Leadership: KWC has been named to the Accounting MOVE Project's Equity Leadership Firms listing for the years 2015 through 2022. The firm is recognized as having the third-highest percentage of female partners in the nation based on the public accounting firms surveyed. Additionally, the firm has a uniquely high percentage of female staff (over 65% of all staff) when compared with industry averages.
Best of Accounting Client Satisfaction Award Winner: Our responsiveness to clients sets KWC apart from other firms. Our efforts were recently recognized by our clients through our participation in ClearlyRated's Best of Accounting® client satisfaction survey. Based on the results of the survey, we have been named as one of the Best of Accounting award winners for 2020 and 2021 with scores much higher than industry averages.

INSIDE Public Accounting 300: KWC was recently named to INSIDE Public Accounting magazine's list of the 300 largest firms in the United States. This list is based on a survey and analysis of firms across the nation.
Accounting Today's Regional Leaders: KWC was recently named a 2021 top firm in the Capital Region (Delaware, Maryland, Virginia, Washington, D.C. and West Virginia) by Accounting Today magazine.
FAQs From Prospective Team Members
How many people work at KWC?
KWC currently has more than 120 employees.
How long have you been in business?
The Firm was founded in 1983.
What about compensation and benefits?
KWC compensates staff at very competitive rates and provides a wide array of benefits including:
401(k) Plan
Cafeteria Plan (pre-tax payroll deferrals for medical reimbursement and dependent care)
Insurance (life, health, dental, vision and disability)
Tuition assistance
Paid membership dues to professional and civic organizations
Paid time off (sick/vacation/holidays)
Paid time off for taking the CPA examination
Paid time off for CPA examination study (one day per section)
Paid time off for up to eight hours per year to participate in a civic or charitable activity
Bonus for passing the CPA exam
Employee referral bonus program
Free parking
Kitchen stocked with free drinks
Healthy snacks provided during tax season
Business casual dress
Health club subsidy
What client industries do you serve?
Our clients are drawn from industries prevalent in the Washington D.C. Metropolitan and Richmond, Virginia areas, including professional service firms, nonprofit organizations, government contractors, real estate and construction companies, health care providers and technology firms.
How am I assigned to clients? Do you select the industries or type of work I focus on or do I get to choose?
Less experienced professionals usually function as generalists working in both tax and accounting and auditing ("A&A") across several industries. Over time if they develop an interest in specializing in a particular discipline or working with certain types of clients, we will accommodate their wishes through the job scheduling process.  Experienced professionals already specialized in tax or A&A are typically hired to work on engagements in those areas.
We employ a service team approach, whereby professionals work with the same clients in successive years. Our professionals and clients alike find long-term relationships more rewarding.
What are the regular and busy season hours?
Work hours for full-time staff are quantified at 2,200 hours per year; about 55-60 hours per week during tax season, 32 hours per week from May-August and 40 hours per week otherwise.
How long will it take to become a principal? What is required?
Using a regular career progression and excellent performance as an example, the opportunity to become a principal could be offered in 10 to 12 years.
KWC views the firm leadership group as a team, each with individual strengths so that the whole is a solid group of professionals who complement each other well.  We seek principals who are well-rounded, forward thinking professionals with sound client service skills, combined with certain specific skills such as technical expertise and/or business development. Principals often commit a portion of their time in the management of the firm and in growing the business.
Do I need 150 credit hours to start?
No. Our tuition reimbursement program can be utilized to cover the costs of going back to school for additional courses or to obtain an advanced degree. The Firm will reimburse employees a percentage of the tuition cost for approved career-related graduate and undergraduate courses. Reimbursements are made upon completion of each course with a grade of B or better.
Should I have a CPA license?
We provide an environment that strongly encourages our professionals to pass the exam sooner, rather than later. Incentives include an award/bonus and reimbursement on the base examination cost upon passing the examination. The firm pays for one day of study per section, plus the time spent sitting for the examination.
What training and professional development programs do you have?
Each year, we provide approximately 50 to 60 hours of focused training and development. Training and development programs include:
New-hire orientation
Off-site and in-house continuing professional education
Webinars and other software training
Active mentoring program designed to assist employees with their career development and to provide support and guidance for staff throughout their career at the firm as well as an informal communication channel for employees
Periodic staff meetings
Participation in firm initiatives
Opportunities to hear industry specialists speak on various topics
Periodic performance reviews throughout the year as well as semi-annual formal evaluations
How many principals does KWC have in relation to other staff?
Our ratio of principals to staff currently is about 1 to 6, resulting in a more horizontal organization structure rather than a traditional pyramid structure. Having a smaller ratio of employees to principals translates to more time that principals are available to meet with professionals for training, mentoring and professional development.
Are there Firm social events?
The firm's social committee organizes firm-sponsored events throughout the year to give you a chance to interact and become better acquainted. Activities include holiday parties, picnics, sporting events, as well as various charity-related events that afford staff and principals the opportunity to give back to the community.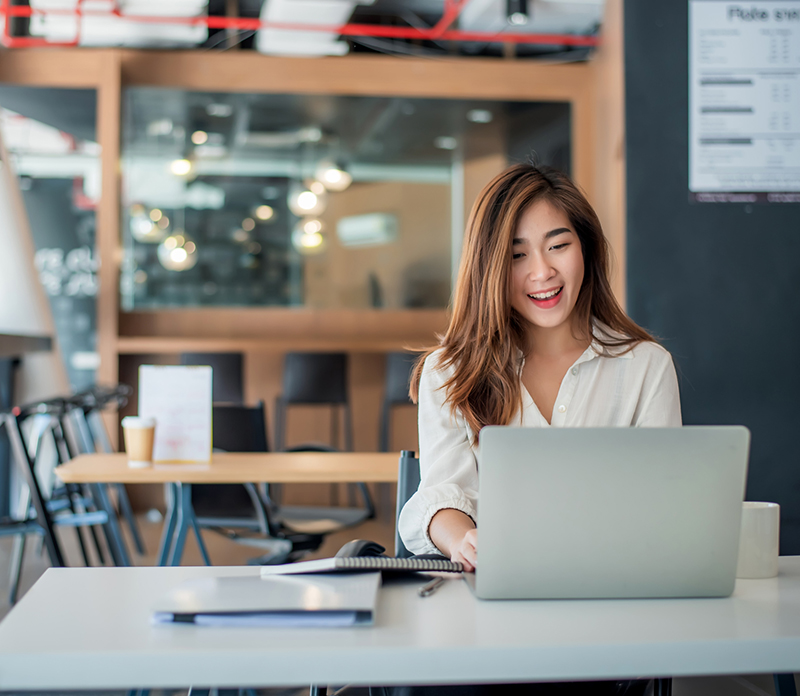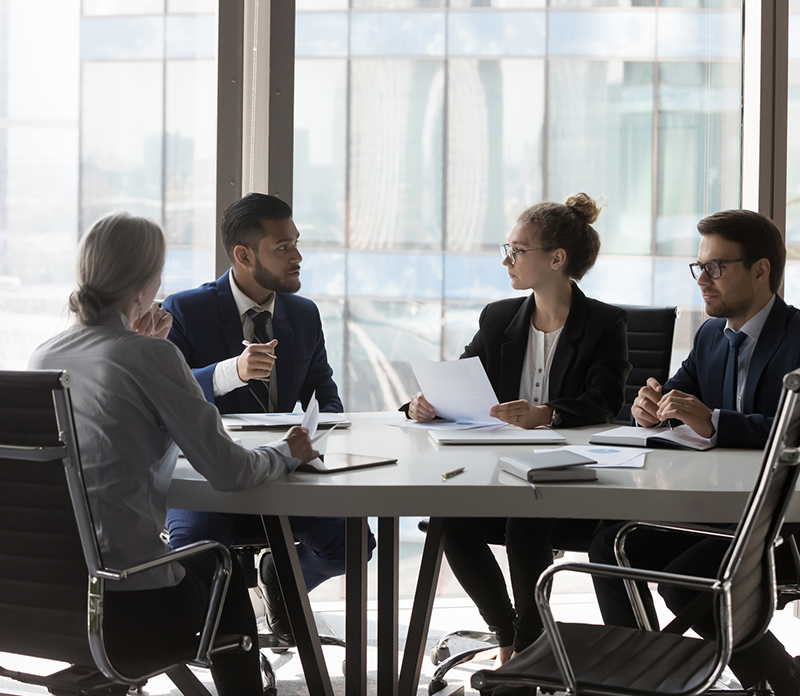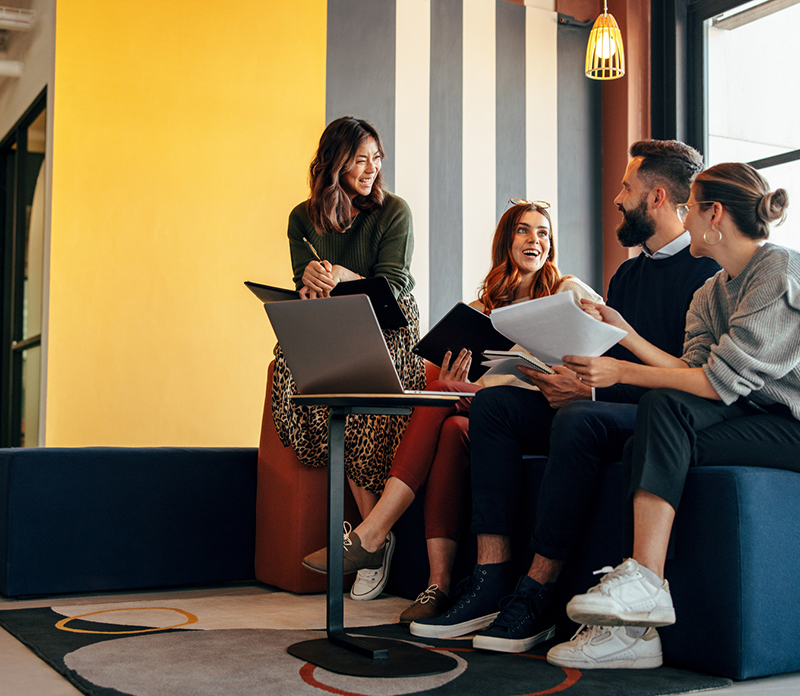 KWC specializes in providing tax, audit, accounting and business advisory services for businesses, individuals, estates, trusts, non-profit organizations, and employee benefit plans. Our diverse client base served includes industries such as professional service firms, government contractors, non-profits, real estate, construction and specialty contractors, and healthcare providers.