Jeffrey Creskoff, CPA, MBA 
Principal 
Jeff Creskoff is a Principal at KWC. Jeff has more than 22 years of experience providing
tax planning & preparation
,
audit & assurance
,
business consulting

 
and
financial planning services
. He is accomplished in many industries including
professional services
,
government contractors
,
non-profits
,
real estate
,
construction
, and
healthcare
.
Jeff's primary focus is working with small businesses and mid-to-high income individuals.
Get to Know Jeff at Work
Q. What do you love about your job?
The work we do is interesting and diverse among different industries and niches. There is continual opportunity to learn and advance professionally. We have a great group of clients. We do our best to give them top-notch service and they are appreciative. However, we don't sacrifice our families or personal lives to do it.
Q. Why does your job matter to your clients?
Our clients need quality, specialized accounting, and tax service that is timely. They also want to know that they are getting good value. I take the time to listen carefully to fully understand clients' needs, communicate effectively, and devote the time and effort required to make sure that we are consistently meeting or exceeding their expectations.
Q. Why did you choose a career at KWC?
Unlimited professional development, interesting and diverse work, great clients, the ability to work for one of the most reputable accounting firms in Northern Virginia, the life-work balance, and, of course, the free coffee.
Q. How would you describe the KWC culture?
There is a good sense of teamwork, professionalism and job satisfaction. Work is important but it isn't all-consuming. We can meet our goals and our clients' goals and still have lives outside of work. The culture keeps us from neglecting family, friends and personal interests.
Q. What are people most surprised to learn about your job?
That we actually work during the summer. Yes, we close early on Fridays, but we don't hibernate from June through August.
Jeff Outside the Office
Q. Who has been most influential in your life?
My wife, Gina, has been the most positive influence in my life, and I'm not just saying that because she's in the room with me as I'm answering the question. She has been a tremendous help with all the issues I have struggled with, and has been a source of encouragement.
Q. What's your favorite vacation spot and why?
For one or two-day vacations, I would say Hershey Park, PA. There's the chocolate factory and the gardens, which are actually pretty cool. The Hershey Hotel isn't where we usually stay, but it's neat to walk through. Of course, the amusement park is one of the best. If you go, you have to do it on a nice, overcast weekday, so there are minimal lines for rides. Also in the Lancaster area is Dutch Wonderland amusement park for the little kids, and other family attractions.
Q. What's your favorite book, or one that you've read recently?
I recently read Encyclopedia Brown and the Case of the Two Spies with my kids. When I was in elementary school, I loved the Encyclopedia Brown mysteries, and would try to solve the case and then check the answer in the back of the book. As an adult, I have succeeded in getting my middle daughter hooked on these, and enjoy reading some of the stories with her.
Q. What are your favorite musicians or bands?
My very favorite is the Steve Miller Band. I have a lot of other favorites, ranging from The Beatles to Louis Armstrong, to Blondie.
Q. What's one thing people are often surprised to learn about you?
I had a motorcycle and actually had a license to legally ride it. I owned it for about a year before selling it. It was an old, used bike and required too much maintenance to keep it running.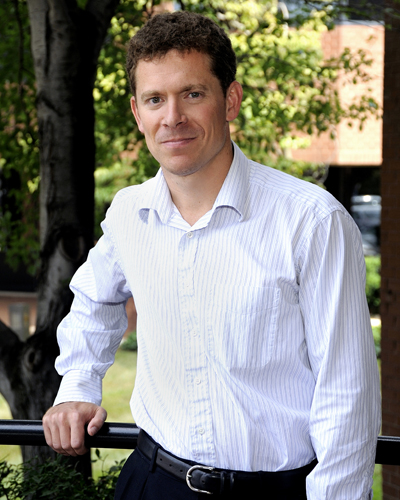 KWC specializes in providing tax, audit, accounting and business advisory services for businesses, individuals, estates, trusts, non-profit organizations, and employee benefit plans. Our diverse client base served includes industries such as professional service firms, government contractors, non-profits, real estate, construction and specialty contractors, and healthcare providers.