Deborah Stokes, CPA, CSEP
Principal 
Debbie Stokes is a Principal at KWC. Debbie has more than 23 years of experience providing
tax planning and preparation
,
business consulting
, and
estate and trust
services. She is accomplished in many industries including
professional services
and
real estate
.
Debbie's primary focus is working with high net worth individuals, estates, and trusts. She also works closely with her clients on estate administration and the probate process.
Get to Know Debbie at Work
Q. What do you love about your job?
Helping clients settle their loved ones' estates, and guiding them with financial decisions is very rewarding. It's gratifying to show surviving family members how to become confident in their financial futures.
Q. Why does your job matter to your clients?
I work with many clients after a life-altering event. They look to me for guidance, advice and comfort. My clients view me as a trusted advisor and resource when it comes to financial crossroads in their lives.
Q. Why did you choose a career at KWC?
I was drawn to the family-friendly environment.
Q. How would you describe the KWC culture?
This is a quiet, easy-going, hard-working environment. Also, we work equally hard to attract and retain quality staff.
Q. What are people most surprised to learn about your job?
One of the most important aspects of my job is the degree of tact and delicacy that is required in helping one or more surviving family members sort out their loved one's affairs after their passing.
Debbie Outside the Office
Q. Who has been most influential in your life?
My mom. She taught me to put family first and to follow the Golden Rule – two characteristics I've brought into my professional life.
Q. What do you do for fun?
Spend quality time with family and friends on Kent Island.
Q. What's your favorite vacation spot?
Delray Beach, FL is my pre-tax season retreat for family, fun and sun.
Q. What word best describes you?
I think there are two: determined and fair.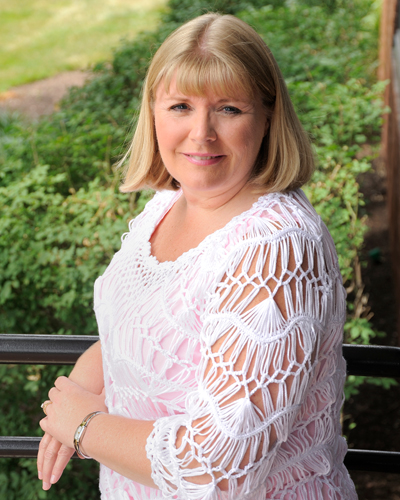 Accounting Service Areas
Estate & Trust
Tax Planning & Preparation
Professional & Civic Organizations
American Institute of CPAs (AICPA)
Virginia Society of Certified Public Accountants (VSCPA)
Northern Virginia Estate Planning Council
Education
George Mason, B.S. Accounting
Contact
debbie.stokes@kwccpa.com
703-642-2700
KWC specializes in providing tax, audit, accounting and business advisory services for businesses, individuals, estates, trusts, non-profit organizations, and employee benefit plans. Our diverse client base served includes industries such as professional service firms, government contractors, non-profits, real estate, construction and specialty contractors, and healthcare providers.