Connie Hammell, CPA, CGMA
Managing Principal 
Connie Hammell is the Managing Principal of KWC. Connie has more than 15 years of experience providing
tax planning & preparation
,
business consulting
,
estate and trust
, and
financial statement compilation and review services
. She is accomplished in many industries including
professional services
,
government contractors
,
real estate
, and
healthcare
.
Connie works with closely held businesses and their owners in a variety of industries, providing compliance and advisory services on a range of issues that impact this segment. She also oversees the Client Advisory Services group, which provides accounting, outsourcing and technology solutions to a broad range of clients.
Get to Know Connie at Work
Q. What do you love about your job?
I enjoy working closely with my clients, helping them not only with their compliance needs, but assisting in identifying short and long term goals as well as becoming a vital part of their financial team.
Q. Describe your most memorable moment at KWC. Being approached by leadership about becoming a Principal at the firm – it is a milestone in my career that I worked hard to achieve and something I won't forget.
Q. Why does your job matter to your clients?
My job goes beyond helping get tax returns filed and that all the i's are dotted and t's crossed. I build relationships with my clients, help them to have peace of mind that they can focus on building their businesses, but that when they have questions or need advice that I'm here.
Q. What unique qualities do you bring to KWC?
Unlike many – I am an Alexandria native. I grew up in the Mount Vernon section of Alexandria, went through the Fairfax County school system and returned here after attending college in North Carolina. I am familiar with the community in which I work and live and my clients like that I have that familiarity with where they operate.
Q. How would you describe the KWC culture?
We are a community – we work together towards meeting our client's needs and goals.
Q. What are people most surprised to learn about your job?
That my job is not strictly number crunching and compliance driven. I spend a lot of my time reviewing client data and providing feedback on systems and processes. I assist in succession, wealth and education planning.
Q. What is your proudest professional achievement? Getting my CPA license. I have never studied harder in my entire life!
Connie Outside the Office
Q. Who has been most influential in your life?
Coach Lyons, my youth soccer coach. Although I didn't know it at the time and probably didn't appreciate it until even later, he taught me about hard work and dedication. He always said "If you kick it in the woods, you better go get it."
Q. What do you do for fun?
I am an avid runner and tennis player. I enjoy reading and spending quality time with my kids and husband.
Q. What's your favorite vacation spot and why?
Hilton Head, SC. Beach, Family and Tennis.
Q. What's one thing people are often surprised to learn about you?
That I am a cancer survivor. I was diagnosed at 25 with papillary thyroid cancer and have been cancer free since 2009.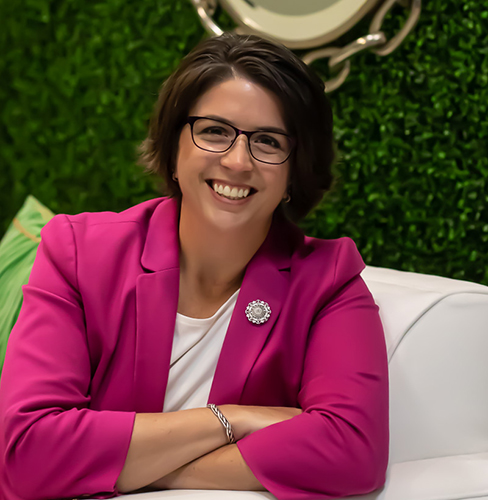 KWC specializes in providing tax, audit, accounting and business advisory services for businesses, individuals, estates, trusts, non-profit organizations, and employee benefit plans. Our diverse client base served includes industries such as professional service firms, government contractors, non-profits, real estate, construction and specialty contractors, and healthcare providers.